Casita On The Green Report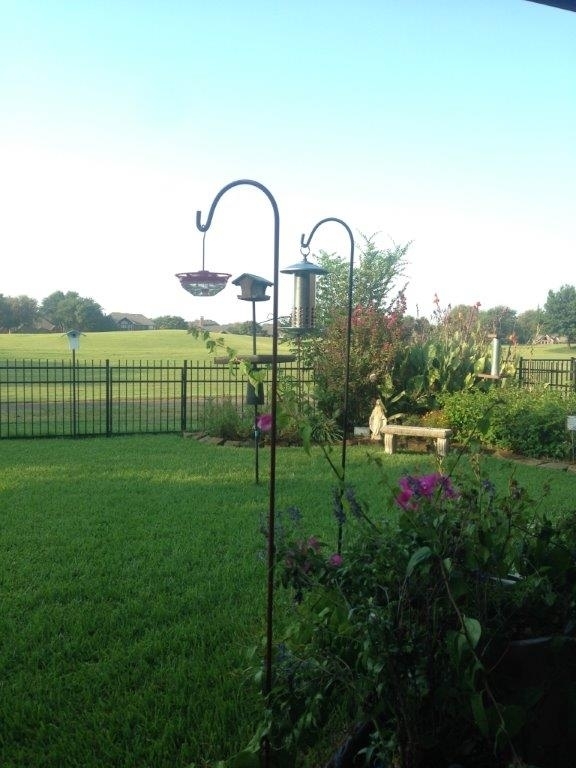 I am writing this as I am sitting on my porch feeling a cool breeze (possibly the last cool breeze) and watching the day begin! April and May have been amazing months for me as I have had such a variety of birds at my feeders. Indigo, Lazuli and Painted Buntings have been seen at feeders all around the McKinney area. They love millet, sunflower kernals and nyger. Orioles have been coming to some of our backyards and some of you have shown me photos of Baltimore and Orchard Orioles at your feeders! Seasonally Savy birders are adding oriole and hummingbird feeders to their yards! The Joy of Birdfeeding Book by Jim Carpenter has some great ideas about becoming seasonally savy to attract more birds to your feeders as the seasons change.
These are the birds I've had at my feeders in April and May:
Goldfinch (I still have one this morning, but they are leaving us during the next couple of weeks to visit our neighbors to the north), Pinesiskins, Cardinals, Bluejays, Yellowbellied Woodpeckers, Doves (white winged, mourning and Eurasian Collard) Bluebirds, House Finches, Rosebreasted grosbeak, 1 black chinned hummingbird, Starlings, Grackles, Chickadees and Mockingbirds.