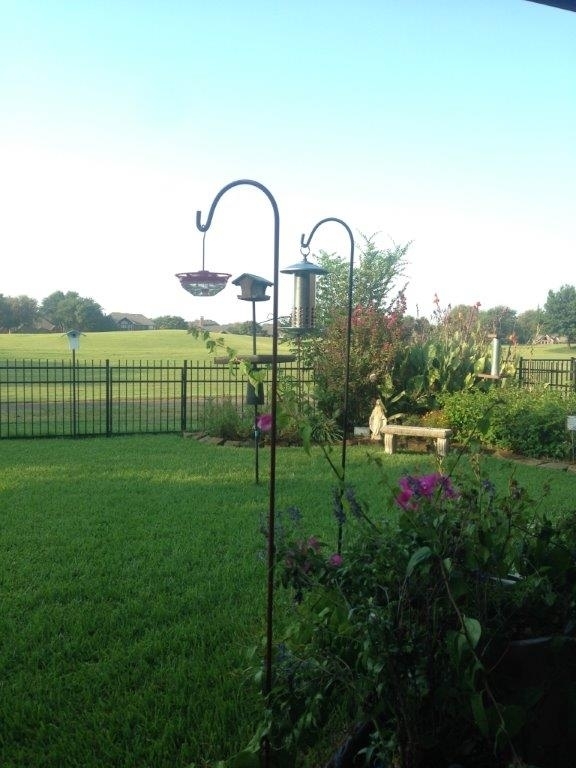 Happy January! Cold.....Warm......Cold....Warm...... That seems to be the way of January. I hope you all are seeing some wonderful birds at your feeders. These are the birds I had this morning:
Cardinals, Bluejays, Dark-eyed Juncos, Bluebirds, Mockingbirds, Starlings, White Winged Dove, Mourning Doves
Eurasian Collard Doves, American Goldfinch, Pine Siskins, House Finch
Crows, Red-Bellied Woodpecker, House Sparrows
We are seeing some great birds this winter. Many of you have brought pictures of Kinglets, Warblers, Brown Creepers, Brown Thrasher and more. We love pictures!
We are having an amazing Pine Siskin and Goldfinch year! Keep an eye out for these birds. They will eat sunflower seed kernals and Nyjer. We have a finch blend with both sunflower seed kernals and nyjer if you prefer to offer both!
Water is so important this time of year. We have bird baths, fountains and heaters for your bird baths. Birds' feathers, if properly cleaned, will help keep the birds warm and enable them to survive the cold nights.
Remember to add suet to your birdfeeding stations. Birds need protein and fat (see article above).
THANK YOU ALL FOR FEEDING THE BIRDS AND HELPING THEM SURVIVE OUR COLD WINTER NIGHTS AND DAYS......
AND REMEMBER,
IT'S ALWAYS A BEAUTIFUL DAY TO FEED THE BIRDS!!
~BIRDIE