CASITA ON THE GREEN REPORT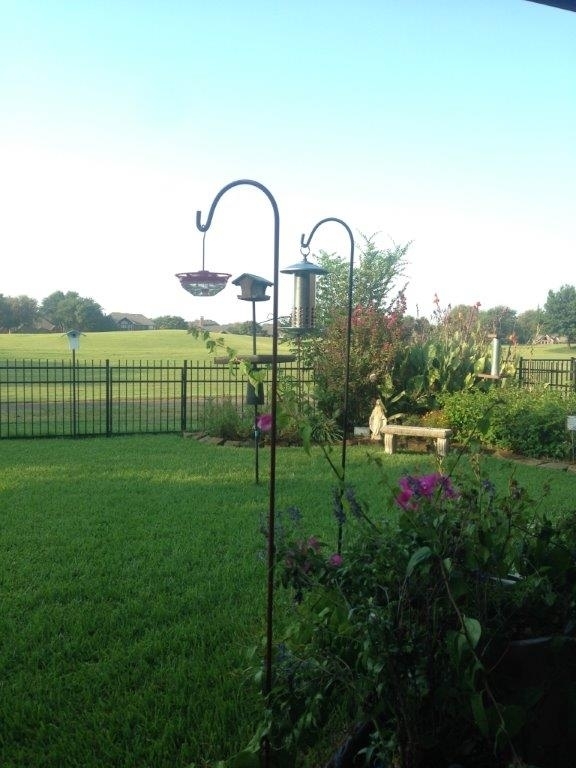 July 2019
We are online!!! We are so excited to bring you our shop online this month. You can order, pay and pick up in the shop or you can have us deliver it right to your door!!
Just another way we hope will make your hobby fun and easy!
These are some of the birds at my feeders this month:
White Winged Dove, Mourning Dove, Eurasian Collared Dove, House Finch, Cardinals, Chickadees, Bluebirds, House Sparrows, Starlings, Red Winged Black Birds, Tufted Titmice, Downy Woodpecker, Ruby Throated Hummingbird & Blue Jays.
Get ready for Molting Season! Keep feeding the Nesting Blend this month as it has the most protein and will help the birds as they molt. Feathers are 90% protein, so birds need lots of protein to help them make new feathers. If you see some odd-looking birds at your feeders, it is probably the birds that are molting. They will be back to normal in 2-3 weeks.
WATER
Please keep some cool, clean water in your yard this month for the birds. Birds get hot like you and I and will even pant to try to cool themselves off. Keeping water available will keep them hydrated and will allow them to clean their feathers as birds need to be able to fly at a moment's notice and clean feathers are essential.
Keep Cool and Keep Feeding the Birds
It's always a beautiful day to feed the birds!
~Birdie