Casita On The Green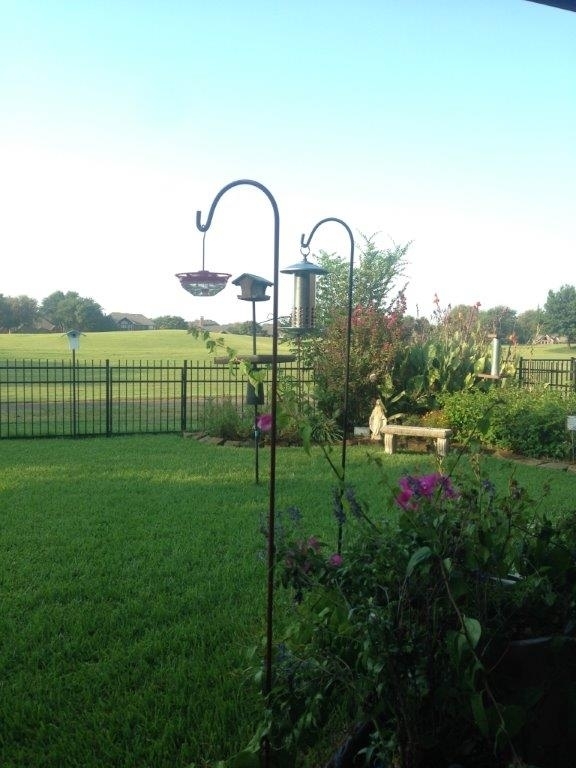 It has been a raining start to our September, but we will take all the rain we can get since we are still in drought conditions. The birds don't mind the rain, lots of water to drink!!
These are the birds I am seeing in my yard: Blue jays, Cardinals, House Sparrows, Brown Thrasher, White-winged Dove, Eurasian Collard Dove, Mourning Dove, House Finches, Black-throated Hummingbirds, Ruby-throated Hummingbirds, Mississippi Kites Flying everywhere, Downy Woodpecker, Red bellied Woodpecker, and Chickadees.
You might be seeing some unusual birds at your feeders as Fall migration has started. We had a poor migrating Mourning Warbler outside the Hallmark Shop today. It had hit the window and didn't make it. This is one of the unusual migrating birds we get this time of the year. You're the best customers/friends ever for sending me photos of Baltimore Orioles, Prothonotary Warblers, Yellow Warblers and other fun migratory birds. Keep your binoculars (hopefully Zeiss or Vortex from our shop) near your bird watching area so that you can find the unusual birds passing through this fall!! Send me photos too!
Remember that in the Fall, your feeder activity might slow down. (Lots of food out in nature) This is normal and you should take this time in September and October to clean your feeders, add a birdbath or two and get some binoculars and books to enhance your bird feeding experience when the birds come back in flocks!!
~Birdie