3001 S. Hardin Blvd.
McKinney, TX 75070
Next to Hallmark

(972) 472-2022
Open Today Until 7:00 pm
| | |
| --- | --- |
| Monday | 10:00 am - 7:00 pm |
| Tuesday | 10:00 am - 7:00 pm |
| Wednesday | 10:00 am - 7:00 pm |
| Thursday | 10:00 am - 7:00 pm |
| Friday | 10:00 am - 6:00 pm |
| Saturday | 10:00 am - 6:00 pm |
| Sunday | Closed |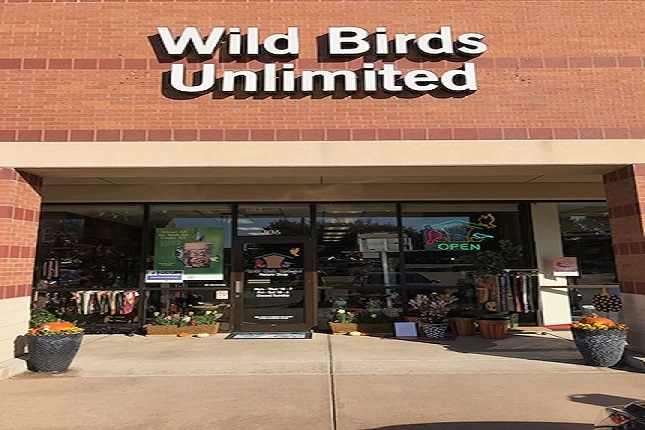 Cheryl Miller Franchise Owner
View Our Store Site

Offer a Variety of Foods to Attract More Birds!
WBU Seed Blends: We offer a variety of seed blends regionally-formulated for the birds in our area. Our blends contain no fillers - just foods your birds will love!
No-Mess Cylinder: Birds will flock to this tidy food option. Our No-Mess Cylinder includes sunflower chips, peanuts, tree nuts, and cherries.
Bark Butter: No bird food attracts more species of birds than Jim's Birdacious® Bark Butter®, a spreadable suet that can be easily smeared on tree bark or a Bark Butter Feeder.
Hot Pepper No-Melt Suet Cylinder: A wide variety of birds will enjoy dining on our Hot Pepper No-Melt Suet Cylinder. Squirrels - not so much.
15% OFF All Bird Food*
Daily Savings Club Members: Don't forget you save 5% off sale prices.
Shopping Online? | Use Promo Code: FOOD15

*Valid in-store at the WBU McKinney or by shopping online. One discount per purchase. Offer not valid on previous purchases or sale items. Offer valid 2/1/20 thru 2/15/20.
-----------------------------------------------------------------------------------------------------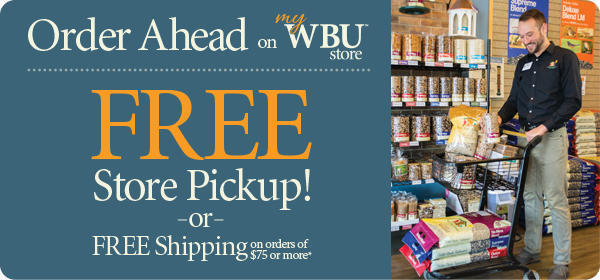 Nobody Likes an Empty Bird Feeder. Especially Your Birds!
Now, you can order your birds' favorite foods, bird feeders and more anytime and from anywhere with our online ordering option called MyWBU. When you order online, you'll get the same prices you'd get if shopping in our store and your order will be handled by the same local WBU staff you already know and (we hope) love.Whether you can't make into the store and need something delivered, or you just want the convenience of having your order ready for in-store pickup, we've got you covered.

Daily Savings Club points will accrue for online purchases and even count towards earning Bird Buck Coupons.

-------------------------------------------------------

Order ahead for free in-store pickup or get free shipping on orders over $75 that ship within 150 miles of the store. Orders of less than $75 or that ship to further destinations will incur a shipping charge shown at the time of checkout. Daily Savings Club points will accrue for online purchases when you register at MyWBU Store with the same email address associated with your DSC membership.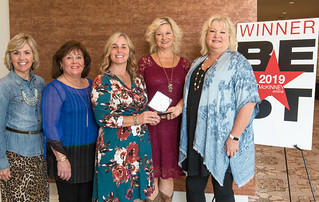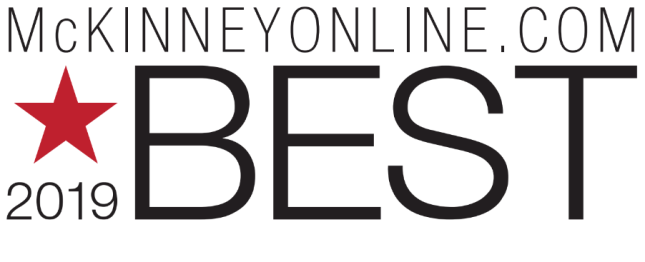 ---