Finch Frenzy!
12 PM - 3 PM, November 9, 2018
Come meet Andrea Holmes, Local Artist, at Wild Birds Unlimited McKinney Friday November 9th from Noon to 3pm. She will paint the afternoon away in our shop!
Andrea's signature style is characterized by a common vintage theme and the focus painting on Friday will be birds often in flight or on a branch. Her unique style of using vintage patterned scrapbook paper as her canvas creates a treasured piece of art.
Stop by the shop to meet Andrea, shop her work & and pick up your FREE 2lb bag of Finch Blend!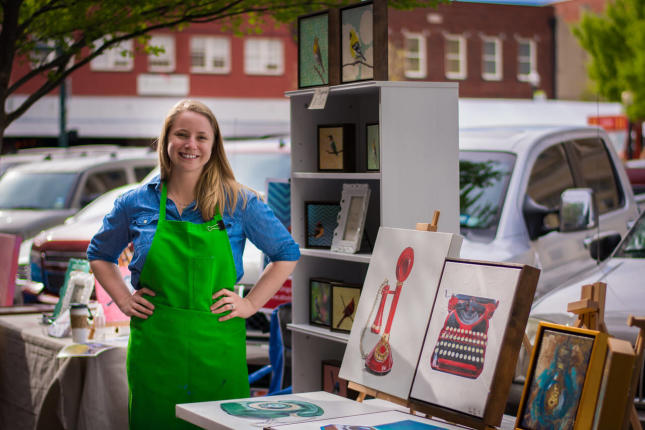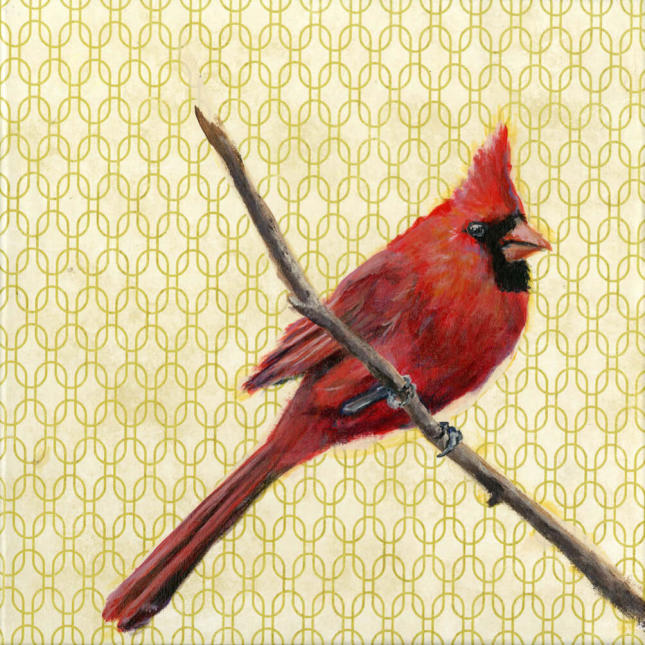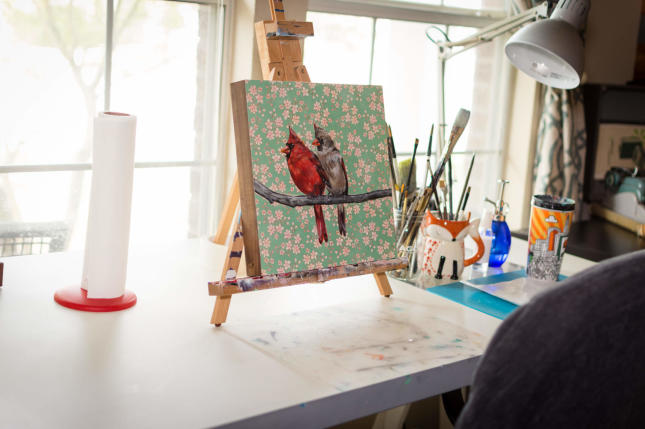 Purple Martins
9:00 AM, November 10, 2018
Location: WBU McKinney MAP
Wild Birds Unlimited McKinney presents:
Purple Martins, with Bobette Mauck, member of the Purple Martin Landlords of North Texas.
Thinking about becoming a Purple Martin Landlord? Bobette has over 20 years' experience of being a Purple Martin Landlord! She will give us tips on how to be a good landlord. Plus help us understand housing, nest monitoring and the pre-migrations roost of the Purple Martins.
Bobette's backyard is a Certified Backyard Wild Life Habitat. And to think … this all began with a Purple Martin house as a Valentine's Day gift over 20 years ago!
This is a FREE Event and we hope you will join us! Seating is limited, so call to reserve your seat today!
RSVP to 972-472-2022
Plus!!!! You will receive a Special Event Coupon to be used that day only.
BLACK FRIDAY Fill-A-Bag; Get 25% OFF
November 23, 2018
Location: WBU McKinney MAP
Move over Santa! Now there's a way to stuff all your great nature gifts into one bag. Whether you are shopping for a loved one, or getting something for yourself, we invite you to begin the holiday season with us and save.
25% OFF Everything that Fits in a WBU Bag*
*While supplies last.
THE HUMMINGBIRDS OF TEXAS
7:00 PM November 27, 2018
Location: Heard Natural Science Museum & Wildlife Sanctuary, MAP
Presented by Kelly Bryan of Fort Davis, Texas.
You are invited to join the members of Prairie and Timbers Audubon Society for a presentation on Texas hummingbirds by Kelly Bryan of Fort Davis, Texas. If you are wild about hummingbirds, this is a do not miss opportunity! An active birder since a Boy Scout walk got him started at age 12, Kelly has spent his life studying birds – specializing in West Texas hummingbird species. He served as Park Ranger at Huntsville State Park, Aquatic Biologist for Texas Parks and Wildlife, Park Superintendent for Kickapoo State Park, Devil's Sinkhole State Natural Area, and Davis Mountains State Park, and Natural Resource Specialist for State Parks Region 1, Fort Davis. He is a Master Bander and lives in the Davis Mountains. He and Master Bander Charles Floyd were instrumental in forming West Texas Avian Research, Inc. to expand the knowledge of the special birds of West Texas. Kelly Bryan's article, "Hummingbirds of West Texas", lists the hummingbirds found in that area.
Kelly has also been a keynote speaker, birding guide, and hummingbird bander at the Laredo Birding Festival, the Fort Davis Hummingbird Festival, and the Rockport Hummer Fest. This past spring Kelly was a presenter at the Texas Ornithological Society Spring Meeting in Alpine.
Join us for this special event!
The Prairie and Timbers meeting is held in the Heard Science & Technology Building, which is beyond the Heard Museum Visitor Center. Drive straight in through the main gate and continue past the Heard Museum and its parking lot on the right. Continue to the end of the road – there is parking in two areas by the Science Center – upper and lower.