Meet Birdie!
Cheryl "Birdie" Miller is the proud owner of WBU McKinney and has been feeding the birds for over 30 years. She is a certified Bird Feeding Specialist, member of the McKinney Chamber of Commerce, Prairie and Timber Audubon Society, a Crape Myrtle Trails Board Member, Heard Museum and Wildlife Sanctuary Board Member and is a Planning Committee Member for the McKinney Monarch Initiative.
Her mother and father raised her well, to love learning (as both were educators) and to always find laughter in life. Her father was a biologist/zoologist/botanist and a college professor who taught her how to appreciate nature and love the birds.
"I have been a Wild Birds Unlimited customer for many years, and as I was driving the traffic filled hour and 20 minutes home one day from the Dallas shop, I thought that maybe there were people like me in Collin County that would love to have a place close by to get their backyard bird feeding needs met. That is the moment I decided to open my McKinney shop!"

Birdie & Maria went to "talk turkey" at the Frisco Garden Club!!

Birdie and a few of the bird crew went to watch the Purple Martins during their pre-migratory roost in Garland, TX! (Aug. 2018)

Birdie presenting at the McKinney Chamber of Commerce Links breakfast spreading the word about the experience of bird feeding! (June 2018)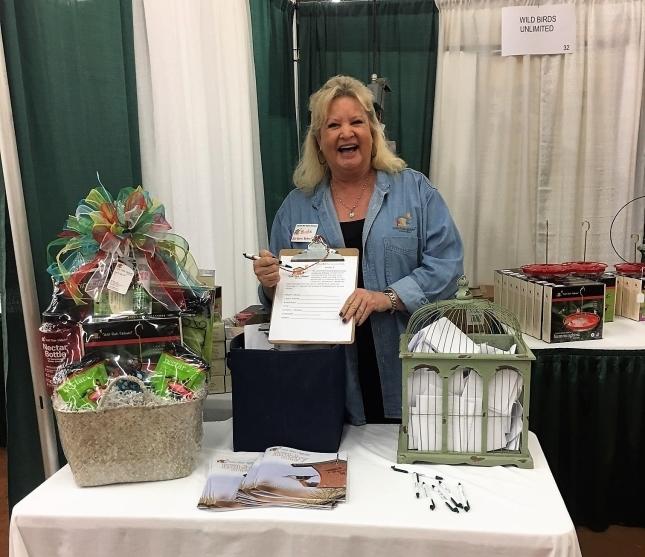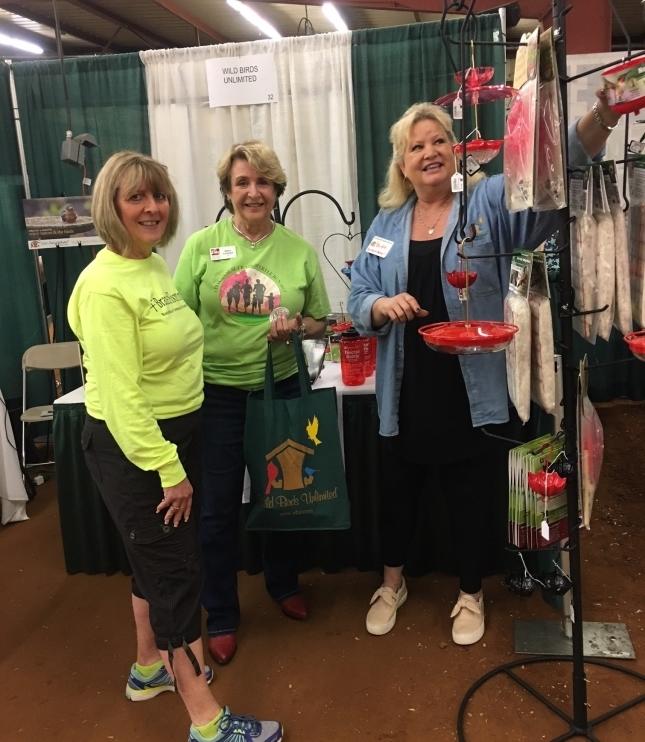 Birdie in the Wild Birds Unlimited McKinney Booth at THE GARDEN SHOW hosted by the Collin County Master Gardeners Association with two local business women, Betty Comegys from Ebby Realty & Barbra Dutton from Branded Floors.